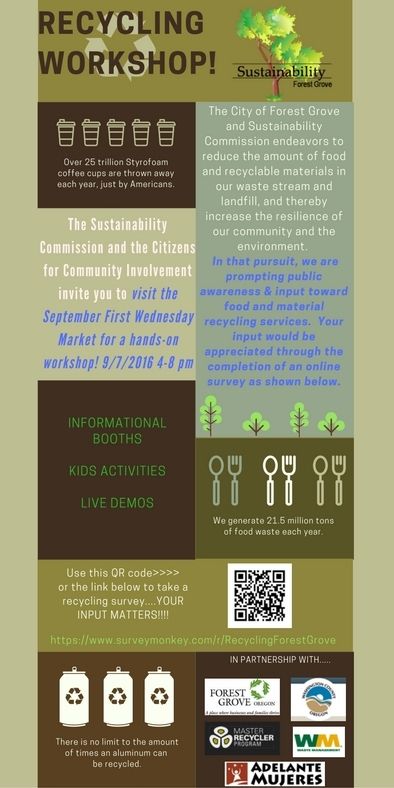 If you live in the Forest Grove area you are in for a treat! The Forest Grove Sustainability Commission and the Citizens for Community Involvement have coordinated a hands-on Recycling Expo during the First Wednesday Farmers Market on September 7th from 4-8pm.
Betty Benson, Certified Master Recycler and owner of Rubbish Works will be manning the Residential Curbside Recycling interactive information table. Come test your knowledge on what can and cannot be put in your curbside bin and ask your burning recycling questions!
Also learn about the Washington County Eat Smart, Waste Less Program, Waste Management cart options and waste reduction tips, and hosted bi-annual prescription collection events.
I look forward to seeing you there!
~Betty
As a Certified Master Recycler, Betty Benson and the team at Rubbish Works of Portland provide "Done-For-You" removal solutions for debris and clutter with sustainability top of mind. Click here for additional information on Services Offered.